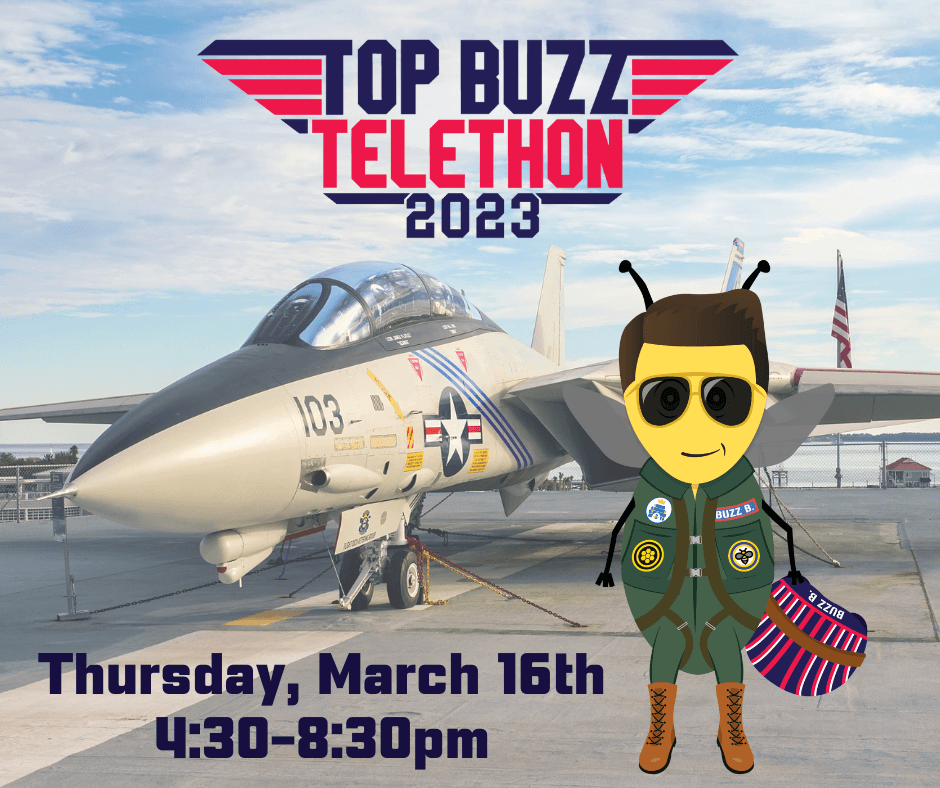 Do you feel the need, the need for exceptional STEM and Arts programs in our schools? Then get ready to raise money to take CUSD to new heights. We're going back to "Top Buzz" for the 36th annual Coronado Schools Foundation (CSF) Telethon. Join us for takeoff on March 16th from 4:30-8:30pm with student hosts, live performances, and exciting incentives all night.
For the first time ever, CSF is teaming up with Producer and Host, Alan Kinzel of Alan Kinzel Realty, to premier the Telethon and Coronado's Talent on the same night. Guests are invited to the CHS quad from 4:30-6:30pm for live student performances, entertainment and a food court featuring Buona Forchetta pizza and Gelato Paradiso. From 6:30-8:30pm ticket holders for Coronado's Talent will see world renowned performers and a few fan-favorite local acts compete for the chance to win big!
"Bringing the CSF Telethon together with Alan Kinzel's signature event, Coronado's Talent, feels like a great fit," shares Michelle Gilmore, CSF's CEO & President. "CSF will show-off our amazingly talented kids in K-12 Choirs, Bands and Performing Arts, then we will go live to the Performing Arts Center at CHS for Coronado's Talent, showcasing the talents of our whole community!"
Coronado Schools Foundation also wants to thank its generous business partners and presenting sponsors, including Donna Salof, Alan Kinzel, Mullins Orthodontics, Coronado Family Dental - Stephen H Dao, DDS, Garage Buona Forchetta, La Mer, California American Water and Spiro's Greek Café. Thank you!
Want to get involved? Email csf@csfkids.org. If you're interested in a sponsorship opportunity, please contact Ashley DeGree at Ashley.degree@coronadousd.net. All donations will be read the night of the Telethon. Donate today at csfkids.org/telethon.