MATCHING GIFTS
Many employers sponsor matching gift programs and will match any charitable contributions made by their employees.
Consult your employer to determine if they have a matching gifts policy as they may double your annual contribution.  Thank you!

---
NOTE FROM THE SUPERINTENDENT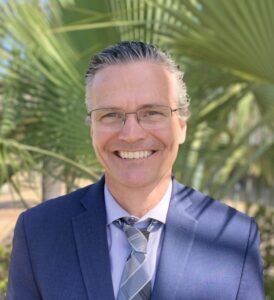 Experiences provided to our students and staff through the Coronado Schools Foundation challenge, support, enrich and inspire. The generosity of donors and CSF's commitment to our community defines the magic that differentiates our district from others, while captivating our students' creativity, critical thinking and drive.
Without over $800,000 in annual Site Program Grant support, we would not have funding for STEM & Arts pathways, which excite students to come to school. I challenge our community to continue to step up in financial support of CSF's $1,000,000 return to the schools.  
-Karl Mueller, Coronado Unified Superintendent
---
HELP FUEL SUCCESS! EVERY DOLLAR COUNTS.
Make an impact.  Please donate today, whether a donation of cash or appreciated assets, and enjoy the corresponding tax benefits. Your donation of any amount will make a positive impact, starting in the classroom and reaching our overall community.
THANK YOU FOR FUELING EXCEPTIONAL LEARNING OPPORTUNITIES!