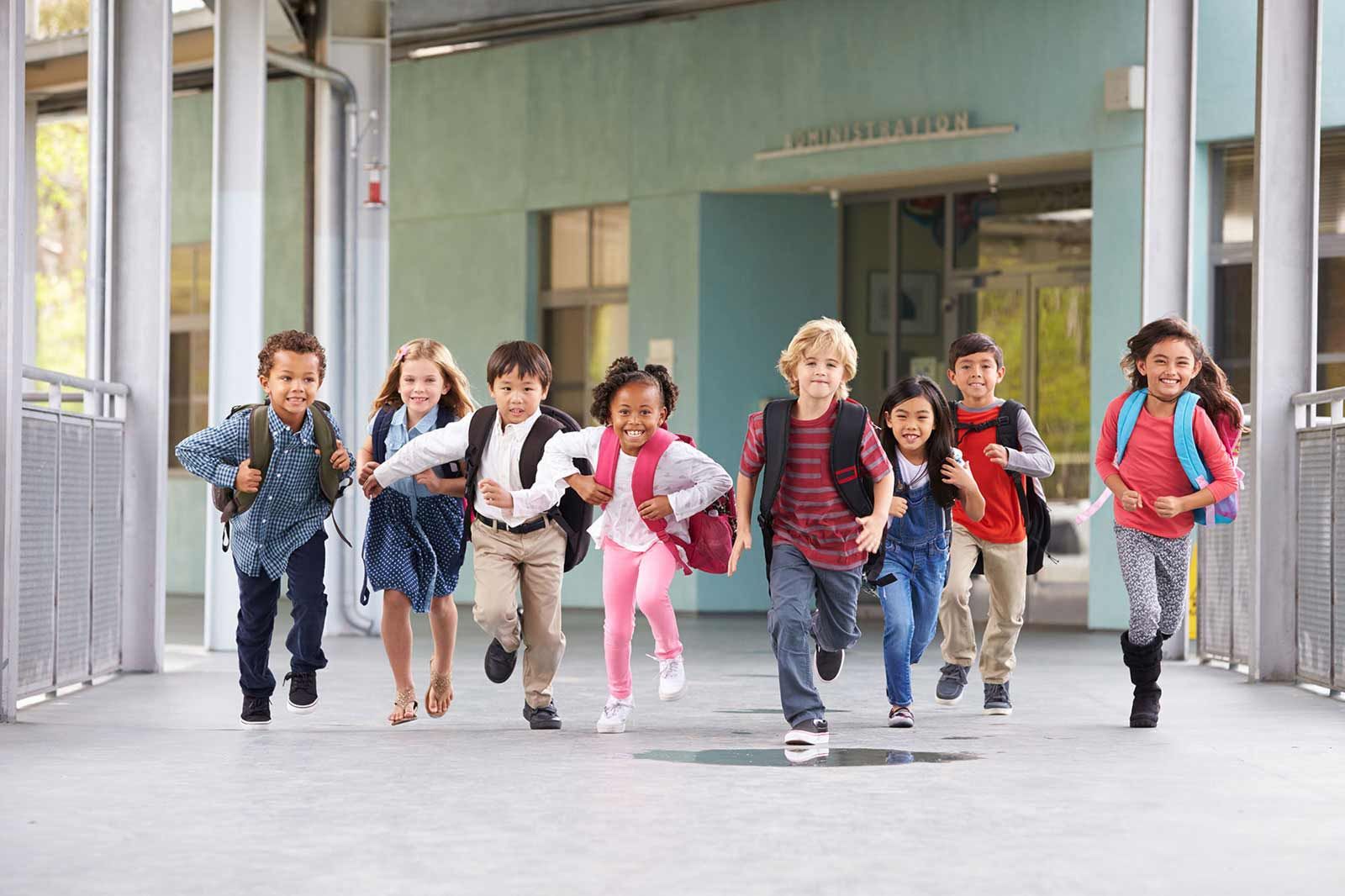 Thank You to our 2021-22 Individual & Family Donors
This list recognizes generous donors who made a monetary gift or inkind donation ($500+) to the Coronado Schools Foundation through annual campaigns between 7/1/2021 and 6/30/2022. We did our best to list every name and donation. If we have made an error, please accept our apologies and contact CSF at csf@csfkids.org or (619) 437-8059, ext. 1. Thank you! 
DONORS: $50,000+
DONORS: $40,000-$49,999
Dr. Peter & Erin Freedland
DONORS: $20,000-$39,999
DONORS: $15,000-$19,999
DONORS: $10,000 - $14,999
Ms. Kai-Lee Berke & Mr. Scott Oser
Charles & Kristin Gossage
Mr. & Mrs. Ledge Hakes

Scott & Katie Hart
Dr. Pierre Pelletier & Dr. Kim Hui
Ron & Betsy Vernetti
DONORS: $5,000 - $9,999
The Bernier Family
Andrew & Mandy Cohn
Adrian & Tanya Diaz
Jack & Grace Elardo
Ms. Sarah Kimball
Mr. & Mrs. Andy Kratky

Dr. Jill Meyer
Mr. & Mrs. Tom Parnella
Mr. Carlos & Mrs. Pia Rojo
Brian & Aiden Smock
Angela Stanley
Mrs. Thuvan Vu
DONORS: $2,500 - $4,999
The Belong Family
Xavier & Alejandra Cortes
Dr. Stephen Dao, DDS
Ms. Amel Esposito
Mr. Bradley Gerbel
Ms. Lisa Gerbel

Henry Judd
Katy Bennett & Todd Little
Fernando & Coty Luna
Gina Miguel de Name
Bill & Judy O'Beirne
Rick & Lanette Perryman
Anthony & Bryn Reina
DONORS: $1,000 - $2,499
The Ali Family
Russ & Jana Allen
Mr. & Mrs. Gustavo Anaya
Ms. Leanne Anderson
Paul and Emilie Baribault
The Bergener Family
Fabio & Julia Braga
Dr. Mark & Laura Clapper
Pete & Kris Collins
Captain and Mrs. Clinton Coneway
Hayley & Sean Connors
Kristina Cook
Keli H. Craig
Natsuko & Richard Cudney
The Cunningham Family
Arnoldo and Gabriela De Leon
Ducoing Family
Jason Fernhaber
Brian and Nancy Fichter

Carroll & Linda Gerbel
Mr. Kellen & Mr. Justin Gill
Gil Sepulveda Family
Anonymous
William Hayer
Dr. Scott Helmers
Chris & Sarah Herr
Ms. Jennifer Hershman
Michael & Anne Hill
Heidi & Mike Iversen
David & Katie Iwashita
The Jennings Family
Mr. & Mrs. Steve Johnson
Mina Kawage
The Kerley Family
Kuperschmid Family
Kristie and Jim Lyons
Nancy & Michael Manning
The McBride Family

Dr. McCulloch & Dr. O'Halloran
Mr. and Mrs. Scott McMillin
The Name Family
Brian & Sara Nese
Mr. & Mrs. Jim O'Connor
The O'Sullivan Family
John & Dawn Ovrom
Heather & Chris Patino
Anonymous
Karen Pray
Mr. & Mrs. Harold Rapoza
Nellie & Dwight Ritter & Family
Lorena Saenz Ruiz
Beatriz Salazar
Bruce & Susan Shepherd
Janet & Peter Thoms
Jessica & Andrew Valley
COL Michael & Dr. Lisa Wastila
Dave & Amanda Werth
The Morris Family
DONORS: $500 - $999
Veronica Acuna
Dr. Helen Anderson-Cruz
Lynell Antrim
Arturo Arista
The Ayan Family
Mayor Richard Bailey
Dean & Kristin Baker
Gladys Batiz
Mr. & Mrs. Ron Beaubien
William & Melissa Bennett
Rod and Suzie Borgie
Jane Braun, CFP
John & Sally Burris
Ted & Rhiza Camaisa
H.Brian Card
Anonymous
Inge Cornejo-Gonzalez & Mario Gonzalez
Alisa Dunn
Fred Eckert
Rick & Erin Enrico
Ana Bernal
Glover & Kathy Ferguson
Anonymous

Dan & Heather Frank
Brian Gannon
Claudia Garcia
Krystal Gillis
Ted & Michelle Gilmore
The Goebels Family
Itzhak & Devorah Gurantz
Russell Haley
Linda Haley
The Hallal Family
Matthew & Kristin Heidt
Jack and Clare Kennedy
John Kerns
Dr. and Mrs. Brian King
Kelly & Adrienne Kraus
Donna & Tom Latona
Mr. Roberto and Mrs. Ross Lebrija
William & Lois Maxam
Doug & Danielle McCurdy
Julie & Teddy McNamara
Jane Mitchell
Kent & Megan Mouton

Tim & Susan Naple
Annaliesse Nassiri
Jane New
Jeremy Nicholson
Kristi & Stefan Okiusen
Bill & Chris Pate
Andrea Pellerin-Knapp
Monica Peneku
Jennifer Peterson
Capt. Lee Pontes, (ret.), USN
Joseph & Molly Rainey
Dr. Steven & Amber Roberts
The Searles Family
The Shoemaker Family
Jacques & Tiffany Spitzer
Dr. Stephen & Mrs. Cristina Summers
Chelsea & Tyler Sylvester
Jiddu Tapia
James & Rachel Thompson
Jerry & Cindy Usalis
The Valades Monroy Family
The Vigil Family
Meredith White
Margaret Young
DONORS: $250 - $499
Nikka Alicandri
William Anderson
The Ashley Family
Brandi Bailey
Anonymous
Carol & Jim Beatty
Gary & Jenny Benzel
Bill & Abby Berk
Dr. Melinda Blade
Rafael & Gabriela Borbon
Carlos & Marisa Cancino
Ken & Roanna Canete
Bella Carreon
Patricia Cava
The Cohenca Family
Christopher Craig
Kriselle Crane
Sammye DeBerry
John Dehler
Robert Dunlap
Lisa & Brian Emme
Annalisa Ewing
The Farrier Family
Dolores Forsythe
José Miguel Fuentes

Christine Gillard
Andrea Gonzalez
Kenan Gultukin
Elena Haley
Jeff Harrington
Marnie Herndon
Sarah & Eliot Honaker
Dr. Mark & Kimberly Huang
The Huck Family
Tom Hutchison
Bob & Carina Kipperman
Laura Lavalle Minvielle
Trevor & Kathleen Lennard
Betsy Littrell
Ed & Barbara Lohlein
Tom Lookabaugh Foundation
David & Janice Lowenberg
Billy & Danielle Maske
Mike McAlister
Mr. Ricardo Moreno
Jonathan & Sylvia Mosier
Karl Mueller
Barbara & Dwight Newell
David & Marcella Oden
Ivonne Olimon-Hank

Gigi Palafox
Eddie and Sam Park
Irene Pedroza
The Pittner Family
Pablo & Karla Puig
Norman D Ragle
Joyleen S. Rottenstein
Edith Salas
Ali Sepahdari
Jeffrey Shapiro
Barbara & John Sharatz
Colleen Shourds
Joann & Douglas Siegfried
Terrie Ann Smith
Bill Speer
Melvin & Karin Tanaka
Susan Tonkin
Ms. Denise Touche
Meilie Tsai
Jamie Tuckey
Ken & Shelley Uyesugi
Jake Vanden Akker
Sibley Ward III
Milissa Whitley
Nancy & Ken Wilson
Herb & Maragret Zoehrer
PARTNERS: UP TO $249
Nelson & Kaia Ackerly
Matt & Sonnya Acuff
Lee Adams
Alora Aguelo
Marilou Aguilar
Geoffrey Aguilar
Ana Lucia Aguirre
Cayetano Jose Almazan
Ramon & Alejandra Alvarez
Brian & Emily Anderson
Anonymous
Carrie Antrim
Jo Antrim
Daniel Aparicio
Jose & Ana P. Araujo
Maritza Arellano
Jason & Trish Ashman
Alfred Atallah
Ann-Marie Avanni
Nicole Baller
David and Lorelei Baptista
Carolyn Barber
Megan Battle
Roque Baylon
Evan Becker
Orlando Belmonte
Bobby Falar & Brooke Binns Falar
Dave Blinn
Mark & Lorrie Blore
Sandra & Al Boyce
Judith Bright
Brianna Bright
Lisa Bruce
Dr. Keith Butler
Roselyn Cabison
Matt & Chauncey Cannon
Ed Carney
Angelo Carotenuto
Aimee Cason
Bill Cass
Bob & Jaimie Centeno
Terry Chapko & Paige Shuman
Joseph & Veronica Christie
The Clapper Family
Evan & Rachel Cobb
Eveleen Coker
Ann Cole
Murtie Comer
Susan Concannon
Michael Conner
Ruben Contreras
Georgina Cornejo
Carlos Cortez
Pilar Cortina
Leslie Crawford
David Davenport
Denise Davis
Carolyn De Lagrave
Dan Del Bagno
Chamberlain Dennis
Judemar Dimapilis
Carrie Downey
Christine Dulin
Shane & Brittany Durkin
Jim & Suzie Ehrlichmann
Ashton Ellis
Anonymous
Amy Ertekin
Michelle Evenson
Brendan & Katherine Farley
Natalie and James Fay
JJ Feregrino
Nicole Fernhaber
Mike & Ruth Ann Fisher
Matthew Fotinos
Mark & Julie Frahm
Henry Frauenfelder
Lee & Patty Freeman
Sophia Frost
Sue Fuhrmann
Christine Gagnon
Carol Gallegos
Claudia, Zimmer & Max Geraldi
Cari Gill
Harry & Maxine Gimber

Jonathan Glover
Julie Glover
Aldo Gonzalez
Thomas Goode
The Gregory Famiy
Mary Lu Gultekin
Wayne & Kristen Guymon
Chloe & Grant Hamor
Jacqueline Hardt
Sara Harper
Leslie Harrison
Harper Hatheway
Jonathan Hayes
Marvin Heinze
Keith & Allyson Heyen
Katherine Hollingsworth
Mike & Lauren Holman
Molly Housand
Charles & Ruth Ann Hyser
Esbjorn & Kitty Ivarsson
Mike & Cheryl Jacobs-Bonnett
Emily Jensen
Jesus Jimenez
Sandeep Jouhal
Stacy Jurgenson
Mr. Nicholas Kato & Dr. Rika Tanaka
Chris Kelly
Anessa Kennard
Julie King
The Kocherga Family
Audra Krell
Traci Kurtz
Galina L
Lorrie LaCarra
Deanna Latendresse
Lisa Laulom
Christa Lausted
Ilona Lefler
Bill & Carol Lemei
Jana Lemersal
Tamila Leychkis
Andrew & Shannon Litchy
Linda Litrenta
Jack & Ashley Loehr
Solange Long
Ralph & Judy Longfellow
Lisa & Rich Lorentzen
Eric & Anita Lorr
Tania Luviano
Roy & Kathleen Mantz
Chris McAnally
Laura McClendon
Courtenay McGowen
Jenny McKenna
Barbara Medford
The Merriman Family
Chris Merwin
The Metzger Family
Dr. Moriah Meyskens
Meliana Mikalson
Suzette Mirenda
Megan & Karin Morris
Tara Moshir
Steve & Maud Mulvany
Danielle Munoz
Diego Muzquiz
Harold & Kae Myers
John Nash
Trish & Chris Naval
Claudia Nelson
Mr. & Mrs. John Neubert
Lisa Newberg
Jan Newmark
Ron & Gloria Nixon
Robert & Deborah Nordlie
Brenda Norheim
Chad Nottmeier
Lydia Grypma & Bob Oakley
Margie Ocdamia
David O'Connor
Roman Oliver
Marilyn Olson
Jennifer Olson

Jeannette Organ
Marc Otto
Jean Park
Nikki Pate
Esther & Dennis Pearson
AshtonMichelle Peck
Tony Perri
Sabrina Peters
Don & Narelle Pettee
Jeanne & David Piearcy
Edgar Pueblo
Gabriel Quijas
Brandon Ragle
Margaret Ragle
Isabel Ralstom
Michael Real
Megan Reid
Elizabeth L Riebe
Greg & Donna Robillard
Dale Robinette
Philip Robinson
Mary Rodriguez
Jim & Suellen Rowe
Elizabeth Ryan
Andrea Sager
Kurt Sauter
The Schrum Family
Liberty Schuller
Katherine Schultz
Ryan & Karla Shann
Colleen Shannon
Mary Shapiro
The Simms Family
Sheila Sklerov
Timothy & Christina Slentz
Lori P Smith
Arturo Soler
Kathleen Spane
Jacquelyn Spiehler
Jan Steinleitner
Kristina Stephenson
Olga Stevens
Alexander Stevens
Anne Stockdale
Susan Stone
Daniel Sullivan
Linda Thibodeau
Aimée Thibodeau Richards
Ashley Thornton
Lauren & Garrett Thrasher
Sally Thuresson
Connor Timmons
Pamela Tinsley
Tara Toohey
Crystal Toohey
James & Mandy Truesdale
Bertha Tsai
Roxanne Ungson
Walter & Joy Urtnowski
Paul and Patti Vachal
Capt. Clyde Van Arsdall IV
Shari Van Schaick
Luke Van Waay
Ryker Van Waay
Jennifer Vasquez
Elbert Vaughn
Virginia R Vaughn
Sue Allan Villalva
Jose & Catalina Villasenor
Craig Vogel & Karen Breen Vogel
Nancy & Russel Vorce
Carrie Wahamaki
Anna Waite
John & Megan Weisbarth
Hugh Weise
David Werner
Elizabeth White
Mark Wilson
Todd Wilson & Mary Rauch-Wilson
David Winkler
Mr. & Mrs. Mike Woiwode
Cristina Yanez
Michael & Cecilia Younce
Barry Zemel
Bob Zubeck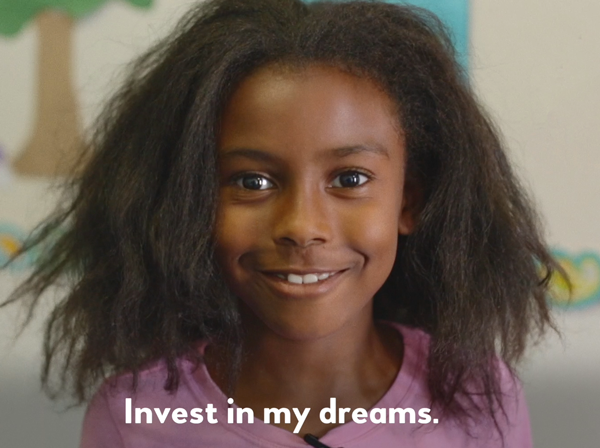 Thank You for Your Support!