Leave A Legacy That Will Last Forever!

Join the Islander Society
Gifts to the Coronado Schools Foundation are crucial to fund the STEM (science, technology, engineering and math) and Arts (visual and performing) Pathways available to all 3,100 school children enrolled in Coronado Unified School District. It is educational enrichment opportunities like these that fuel their eventual success.
 
As you look to leaving a legacy for future generations, did you know that your generosity could continue to fund exceptional learning opportunities for decades to come? By including the Coronado Schools Foundation in your will or trust through our endowment, you will do just that!  
HOW LEGACY GIFTS WORK
As an example, let's say Mary and Tom make an annual gift of $1,000 and would like to continue their support after their lifetime. By including a provision in their will or trust to fund an endowment gift of $25,000, their generosity will live on, with CSF returning a portion annually (4-5%) to educational enrichment programs. The remainder is reinvested, which allows the corpus to grow and support annual payouts indefinitely. This generous arrangement ensures that Mary and Tom's $1,000 annual gift will continue long after their lifetime. Even better, Coronado Unified's students will benefit from their generosity for decades to come. Plus, Mary and Tom will be honored in their lifetime as members of the exclusive Islander Society.
---
WAYS TO GIVE
If you would like to extend your support of Coronado's public school children through the Coronado Schools Foundation to make a lasting impact, there are so many ways to give including:
Cash ( will or living trust, charitable gift annuity, charitable remainder trust, charitable lead trust, donor advised fund, memorial and tribute gifts, an endowed gift)
Appreciated Securities
Real Estate
Tangible Personal Property
Closely Held Stock
Whether you would like to put your donation to work today, or would prefer to do so after your lifetime, we'll help you find a charitable plan that lets you provide for your family and support the work of CSF, while benefiting Coronado's 3,100 public school children. For more information, please reach out to one of our Board Members, email csf@csfkids.org or call 619-437-8059. 
---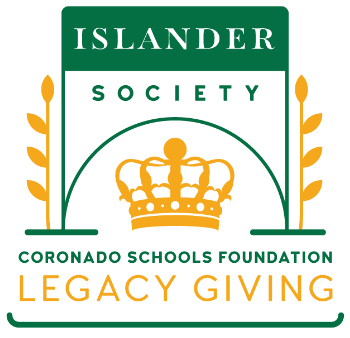 LEARN MORE ABOUT CSF LEGACY GIVING
If you are interested in designating an endowment gift to the Coronado Schools Foundation in your will or trust, we would love to meet and discuss your vision. Please reach out to one of our Board Members or Staff. You can also e-mail CSF if you'd like more information: csf@csfkids.org or all 619-437-8059.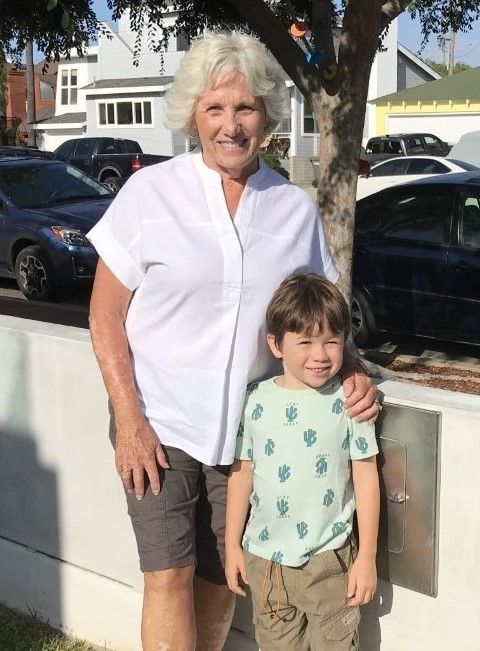 JOIN OTHER MEMBERS OF THE LEGACY SOCIETY
Mark & Ginny Andrews
Robert & Dina Balfour
Joyce Bennett Trust
The Bent Family
Benny Chan
Patricia E Cowan
Laura Deitrick
Jeffrey & Tammy Farrier
Kellen & Justin Gill
Robert L. Gunthorp
Jill Hardman
The Frances G. Harpst 2002 Trust
Germaine Holden
Jennifer Landry
Lynne Harpst Koen
The Roamer Family Trust
Margaret H. West
Bob & Peggy Wilson