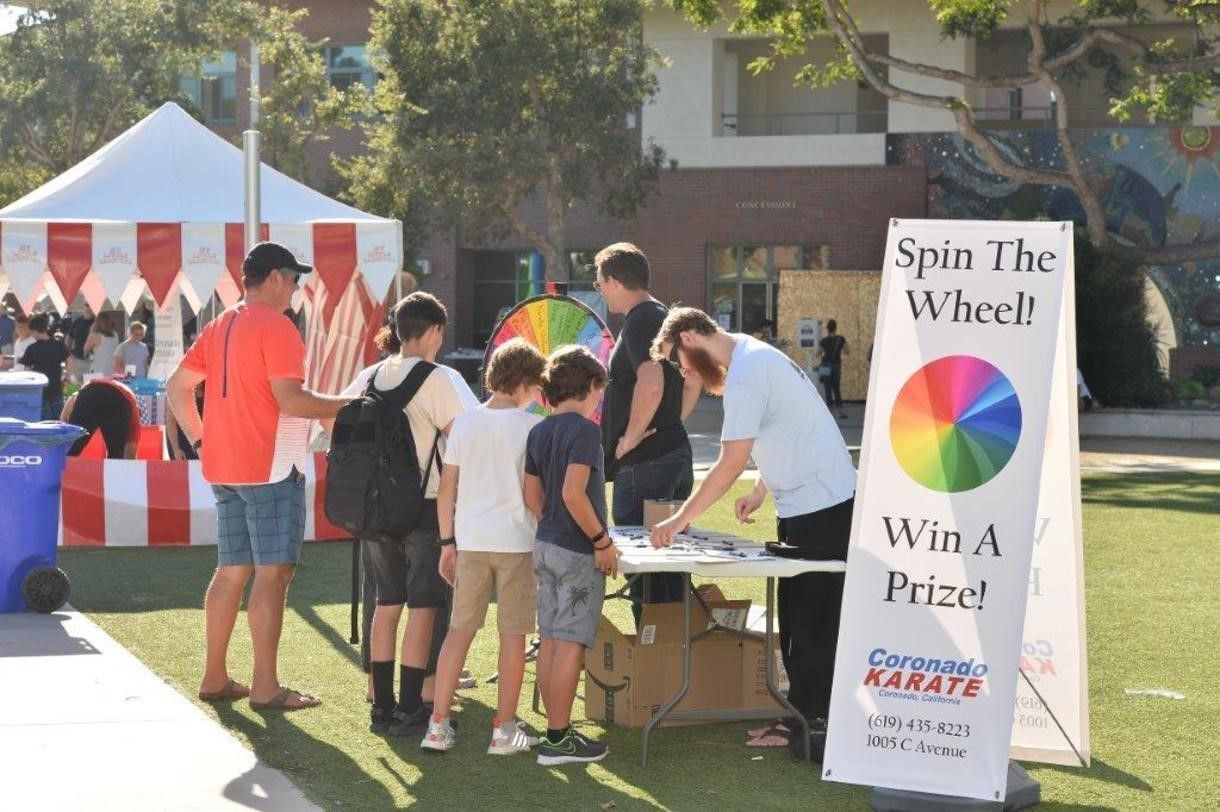 The All Schools Carnival: Back 2 School Bash on Friday, September 13th was a huge success. Together, we returned over $13,500 to CSF to provide STEM and Arts pathways for our students!
Thank you to Coronado Karate for sponsoring this event and to Blue Bridge Hospitality for feeding the hundreds of guests at the carnival.  Students, parents, grandparents, and community members  came out to make the night a success. Kids enjoyed carnival games, obstacle courses ,a photo booth, face painting by CMS Students, baked treats from the CHS Seniors, and a prize wheel from Coronado Karate.

Special thanks to Jack and Grace's Pop-Up Stand which raised $1,287 towards the $13,500 total. Spearheaded by CMS students, Jack and Grace Elardo, the shop sold drinks, candy, balloons, inflatables, and toys with the help of a great booth staff: Jack O'Sullivan, Sam and Jack Harvey.
The First Annual All Schools Carnival was a great community building event where kids enjoyed fun and games while parents welcomed the opportunity to catch up with each other after the summer. Old friends were reunited and new friends were made all with the goal of supporting our students.

We're going bigger and better next year!