Roelof Roos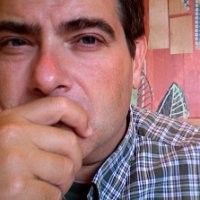 Roelof Roos joined the Coronado Schools Foundation Board in 2020. He is married to Rosalie, and they have two children. Nadia is enrolled at Coronado Middle School, and Rafael goes to Coronado High School. 
Community service and involvement are important to Roelof. He served as the 8th Grade Promotion Chair at CMS in 2020. His volunteering further includes Meet the Masters and the Fall Festival at Village, the 6th-grade Olympics at CMS, and the Anne Frank Exhibition at CHS.
Roelof grew up in the Netherlands in a Royal Netherlands Navy family and studied Computer Science at Delft Technical University. After starting his software and consulting company at the age of 16, he worked in multiple roles at several companies in various industries, including medical, finance, telecommunications, air travel, education, and real estate information. Image recognition, business intelligence, cloud computing architecture, and mobile software development are areas where Roelof excelled. He also trained thousands of students on software and software development and has published more than 300 articles in trade publications.
In his spare time, Roelof enjoys spending time with family and friends, traveling, cycling, and, last but certainly not least, coding.