Kathy DiMatteo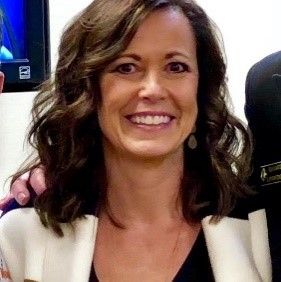 Kathy DiMatteo joined the Coronado Schools Foundation Board in 2020, and immediately assumed the role of Treasurer for the organization. Kathy is a CPA with extensive experience.  She started her career at Deloitte, Haskins & Sells in San Francisco.  In San Diego, she worked for Kenneth Leventhal & Company which later merged with Ernst & Young to become their real estate division.  Since working in public accounting, she has handled all business aspects of their family businesses which have included restaurants, nightclubs, aviation consulting and bookkeeping.  
Kathy is married to Captain Jim DiMatteo (US Navy Ret.), a former TOPGUN Adversary Pilot and Commanding Officer of the TOPGUN Adversary squadrons on both the East and West Coasts. Their children have both attended Coronado public schools since kindergarten.  Their daughter Isabella graduated from CHS in 2018 and is currently a junior at the University of Southern California, Marshall School of Business, and their son Nico is a junior at Coronado High School. 
Kathy has a Bachelor of Science Degree with an emphasis in Accounting from the Haas School of Business at the University of California, Berkeley.  In her spare time, she enjoys traveling with family and friends, and learning about food, health and fitness.