Our students have aspirations and dreams. Can we count on you to invest in them? With Coronado Unified funded in the lowest 7% of California school districts, simply due to the state funding formula, make an investment today to fuel exceptional learning opportunities that fuel passions for your child's, grandchild's or neighbor's child's educational experience.
Why CSF?
Coronado Schools Foundation is a community driven fundraising organization, which supplements state funding for two pathways in the public schools of Coronado Unified School District: STEM (Science, Technology, Engineering, & Math) and Arts. Since its' founding in 1982, CSF has provided a means for parents, community members and local businesses to invest in superior public education for their children in the Coronado Unified School District. Since that time, CSF has grown into a million-dollar commitment to maintain rigorous academics and a breadth of educational experiences from kindergarten through high school. Funds raised by CSF pay for teachers and other educators whose positions the state of California does not fund or require but our parents and educators consider necessary for a quality education. Classes such as Choir, Band, Science, Robotics, Visual Arts, 3D Printing, Fine Arts, Technology, Broadcasting, Math, Coding, Musical Theatre, Innovation Lab, Digital Media, Visual & Performing Arts and more are all funded through CSF.
Our Mission
Through community involvement and support, Coronado Schools Foundation raises and manages funds to provide exceptional learning experiences for all Coronado Unified School District students.
Our Vision
Coronado Schools Foundation envisions a public school community that provides students an opportunity to learn, thrive and reach their highest potential today and into their future.   
---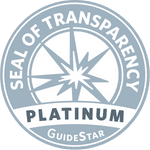 Coronado Schools Foundation has earned a 2023 Platinum Seal by adding information to our Nonprofit Profile on GuideStar. Now our community members as well as 10+ million GuideStar users can find in-depth information about our goals, strategies, capabilities, and progress. We're shining a spotlight on the difference we help make in the world. Plus, we've provided fresh information to 200+ charitable websites and applications that use GuideStar data, such as AmazonSmile, Facebook, and Network for Good. Check out CSF's GuideStar Nonprofit Profile and tell us what you think. GuideStar is the world's largest source of information on nonprofit organizations.
---
CSF is a California non-profit, public benefit, corporation. It is a tax-exempt organization under Section 501(c) (3) of the Internal Revenue Code. The federal tax ID number for the foundation (EIN) is 94-2745484. All donations are tax-deductible to the extent allowed by law.