STEM and Arts Pathways Programs Fuel Student Success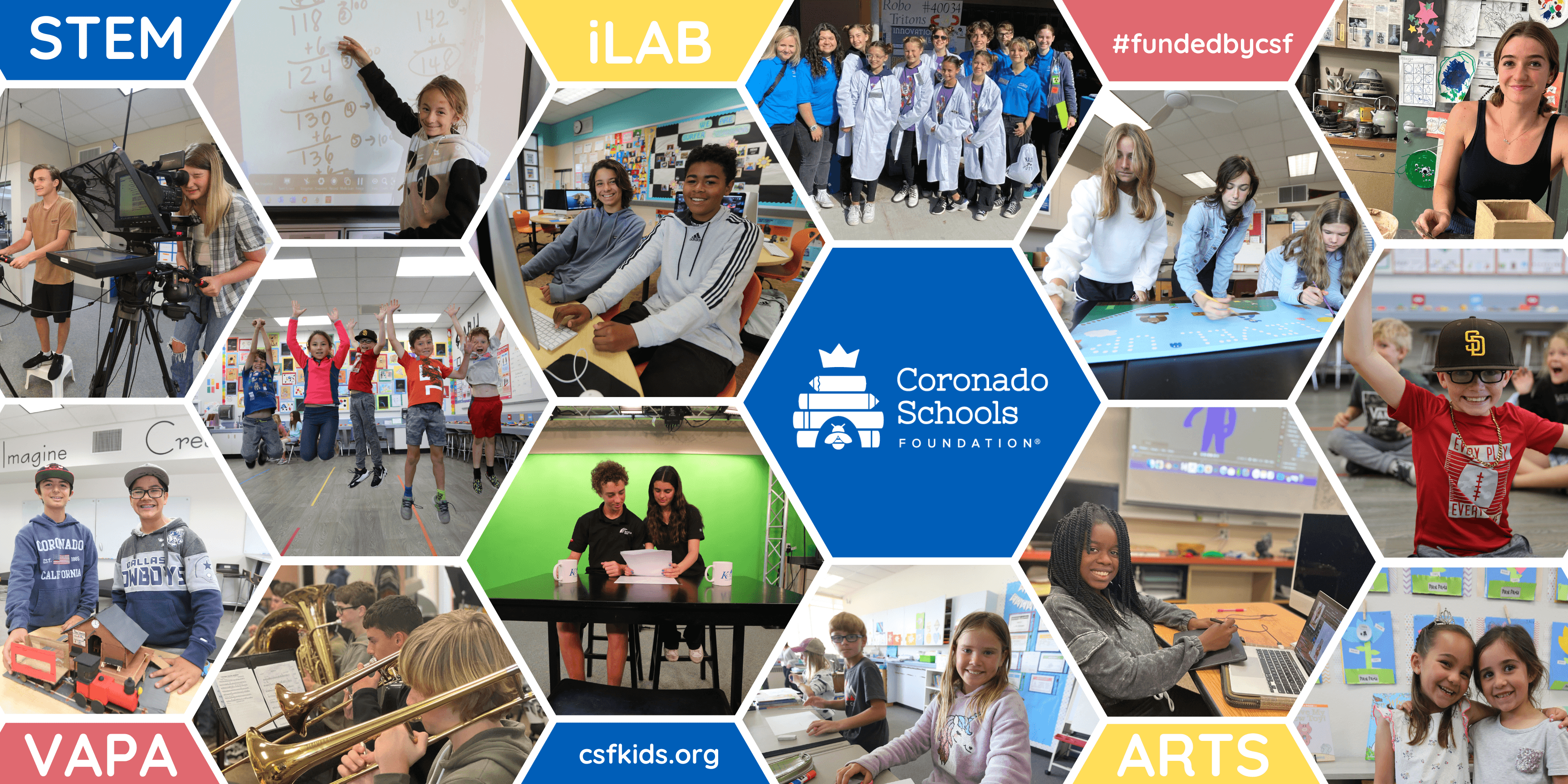 CSF has returned over $14 million to Coronado schools since our inception in 1982.
Why does giving to CSF matter? In 2013, the California State legislature enacted the Local Control Funding Formula, sending all property tax dollars to Sacramento for distribution across the state. Despite the property taxes our residents pay, Coronado Unified School District receives $1600 less per child than San Diego Unified and other districts! That's why it is imperative that we raise funds for our school children. 
As fortunate as we all feel to live and attend schools in Coronado, we MUST raise funds annually to supplement the State's funding to CUSD. CSF relies on donors like you to help fund cutting edge learning opportunities in STEM and the ARTS. Through these donations, we fund all the classes that make school cool! Does your student like Art? Science? Choir? Robotics? Yep, all funded by CSF. Without CSF, these classes would not exist!
We want to make school exceptional (and fun!) for our 3,000+ CUSD students. We want them to have the best learning opportunities and experiences possible. We want them to find passions that ignite their imagination and build their path to the future.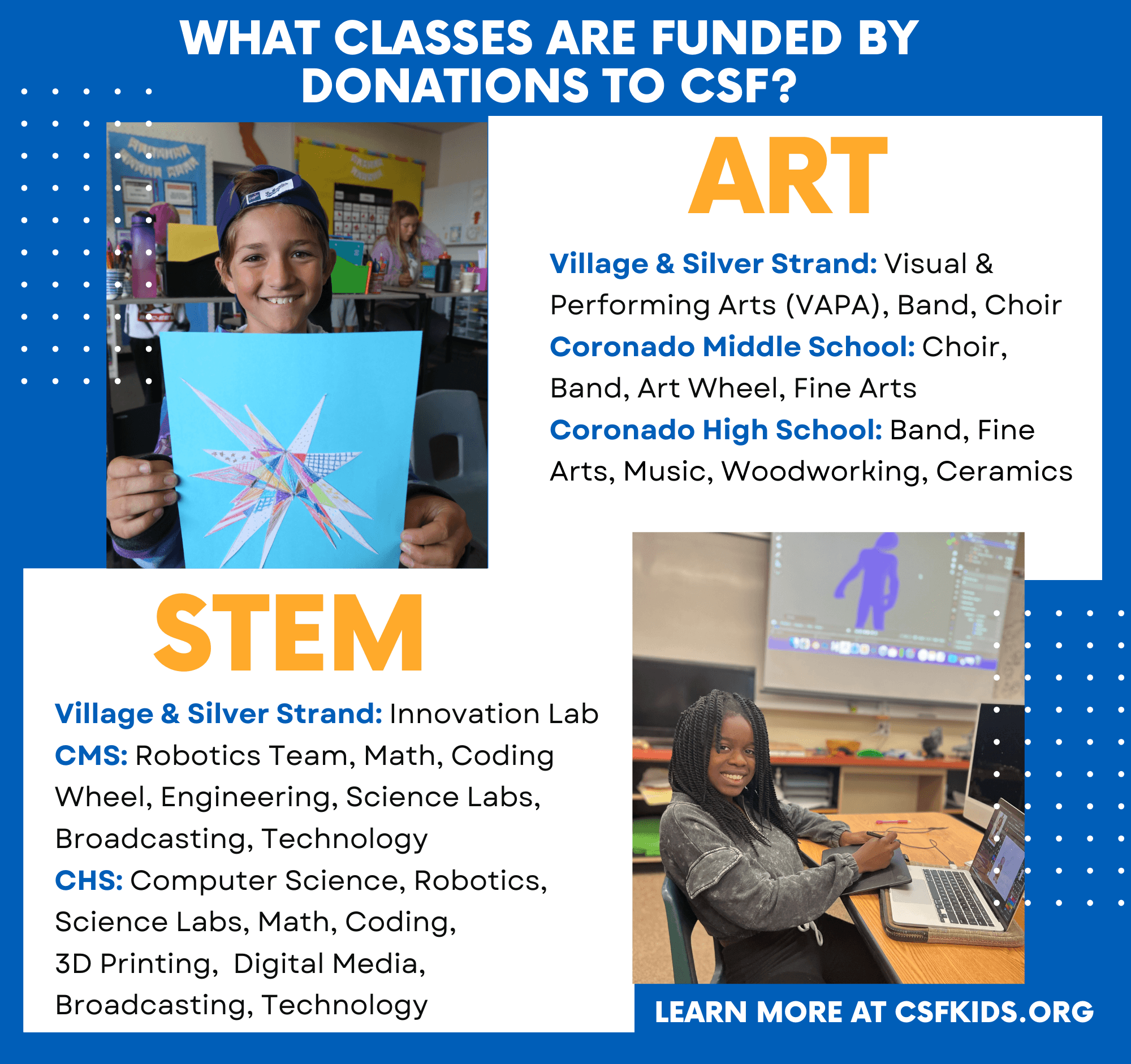 ---