SUPPORT THE BUSINESSES THAT SUPPORT OUR SCHOOLS!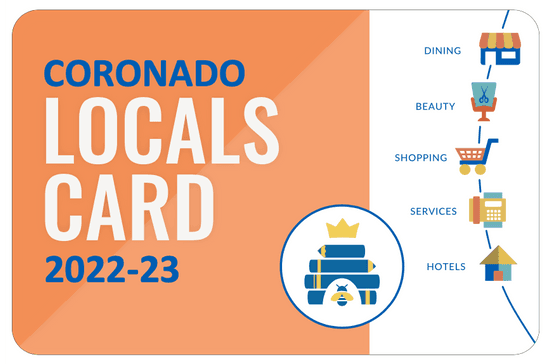 Want in on exclusive discounts all over town? CSF's Coronado Locals Card offer special savings & deals from over 60 businesses in Coronado and beyond exclusively to our donors! 
To start saving and having fun with your Coronado Locals Card, donate $100 or more to Coronado Schools Foundation or sign up to be a recurring donor. Then head to to www.coronadolocaldeals.org to register with your donation email address and start saving all over town! Active donors can register and start saving on the go. The Coronado Locals Card site created and managed by CHS alumni.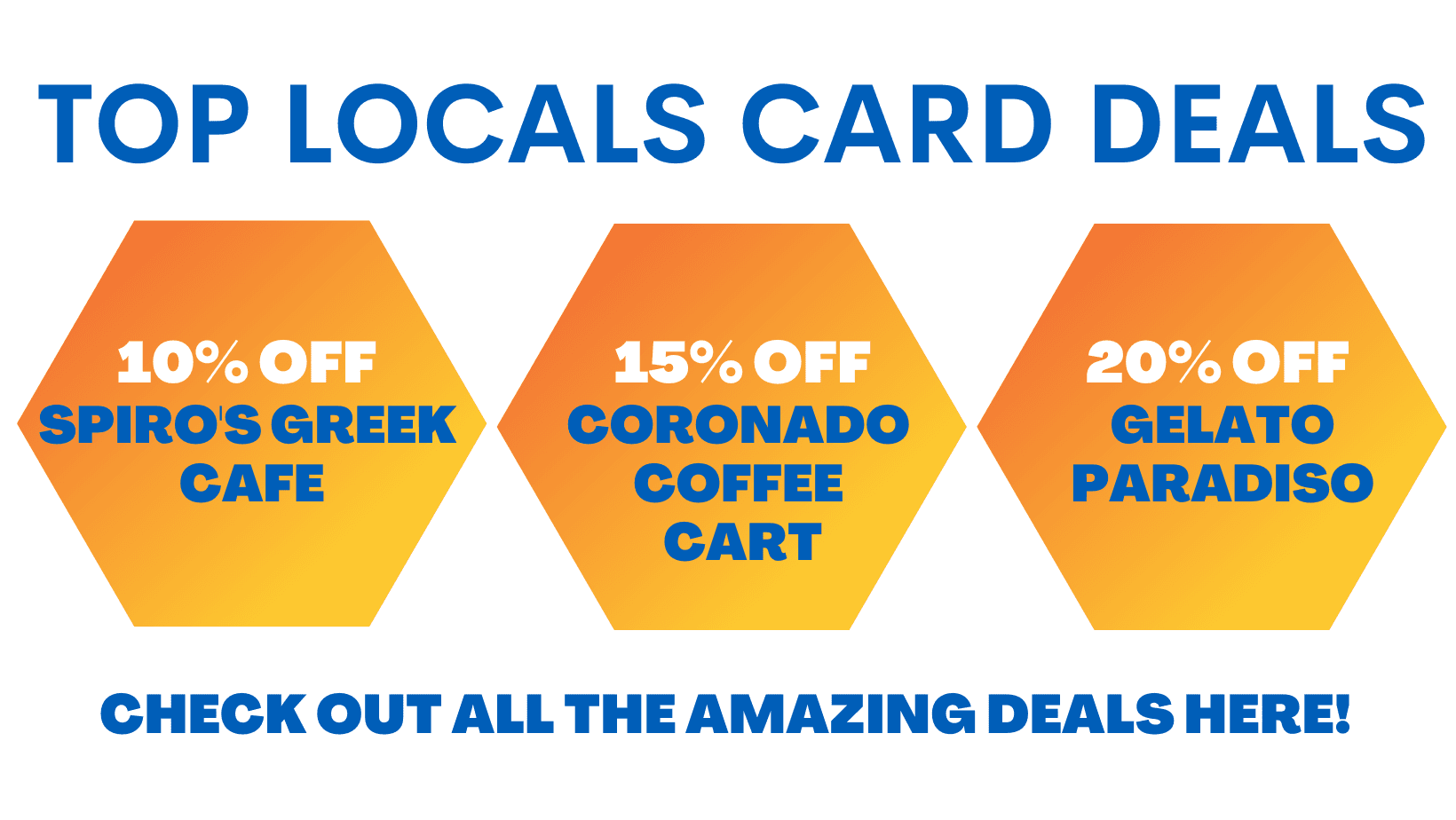 ---

---
CORONADO LOCALS CARD FAQ:
How do I donate to Coronado Schools Foundation?
There are several ways to donate to CSF:
∙ Donate online at csfkids.org/give 
∙ Call 619.437.8059, ext. 1 or 5
∙ Mail your donation to: 201 Sixth Street, Coronado, CA 92118
∙ Stop by the CSF office at 201 Sixth Street, Mon-Fri, 9am-4:30pm
∙ Click on the Donate button above
How much should I donate to access the Coronado Locals Card?
Anyone can preview all the Coronado Locals Card deals and participating businesses. A minimum donation of $100 is required to redeem the Coronado Locals Card at business locations. 
How soon after making an online donation will I be able to use Coronado Locals Card?
Almost instantly! Click on the link in your donation confirmation email, or go to coronadolocaldeals.org. Tap on the blue "Local Deals" banner at the bottom and click 'Sign Up.' Register with your email address used for your donation. Check your email to activate your Coronado Locals Card account and you're ready to start saving while on the go! Didn't get an email after registering? Be sure to check your Junk email folder.
*Please note, due to processing times, it may take up to five minutes after making a donation to activate your mobile app account. Sometimes our email confirmations are sent to your Junk email folder, if you're not seeing it please check there.
How do I use my Coronado Locals Card?
Select the participating business and present your phone at checkout. The cashier will tap the Validate button on your screen to complete your discounted transaction.
How do I create a CSF Locals Card icon/button on my phone's home screen?
For iPhone:
∙ Launch Safari
∙ Go to coronadolocaldeals.org
∙ Tap the "action" button ([↑] on recent versions of iOS, + button on older versions of iOS)
∙ Scroll sideways until you find "Add to Home Screen" and tap on it
∙ Edit the bookmark name to whatever you like. Ex: CSF Locals Deals
∙ Tap Add
 For Android:
∙ Open Firefox for Android and go to coronadolocaldeals.org
∙ Press the Menu button (either below the screen on some devices or at the top-right corner of the browser), then tap on Page
∙ Tap Add Page Shortcut
∙ Your shortcut should now appear on your home screen
∙ Tip: If you want to change the label on your shortcut, bookmark that page first, then change its title on the Edit Bookmark window. On the Bookmarks panel, do a long tap on that site and choose Add Page Shortcut.
How does my business participate in the Coronado Locals Card?
Business partners receive placement on the Coronado Locals Card with a minimum cash or in-kind donation of $500. Businesses can update their Local Deal at any time by emailing csf@csfkids.org. For more information or to join, by emailing csf@csfkids.org or by calling 619-437-8059 ext 1. View all the benefits of becoming a Business Partner in Education with CSF here.
I am having problems using my Locals Card. Who do I contact?
Email your feedback to csf@csfkids.org