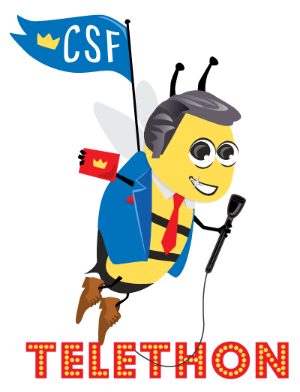 The Telethon Game Show "In It To Win It" is BACK! Coronado Schools Foundation's 33rd Annual CSF Telethon
Join Buzzby, his local celebrity hosts, teachers and students for another year of fun game shows all to raise money for our 3,100 Coronado Unified School District students. The Telethon airs live on Channels 19 & 99 from 5-9pm. The live game show format returns with its main host, Ms. Tania Luviano and exciting new games!
This year, the telethon hopes to raise $300,000 in donations so please join us in the Coronado High School Theatre for the live show or on the air!
Click on the link below for more event info to make a donation.