New 2021 Exclusive Event:
Psst...an exclusive soirée is in the works!
(Socially distanced, of course!) New this year, Coronado Schools Foundation is offering an exclusive invite to the first-ever
CSF Spring Soirée Balcony Bash,
taking place at the Loews Coronado Bay Resort on Friday, May 7 beginning at 5pm.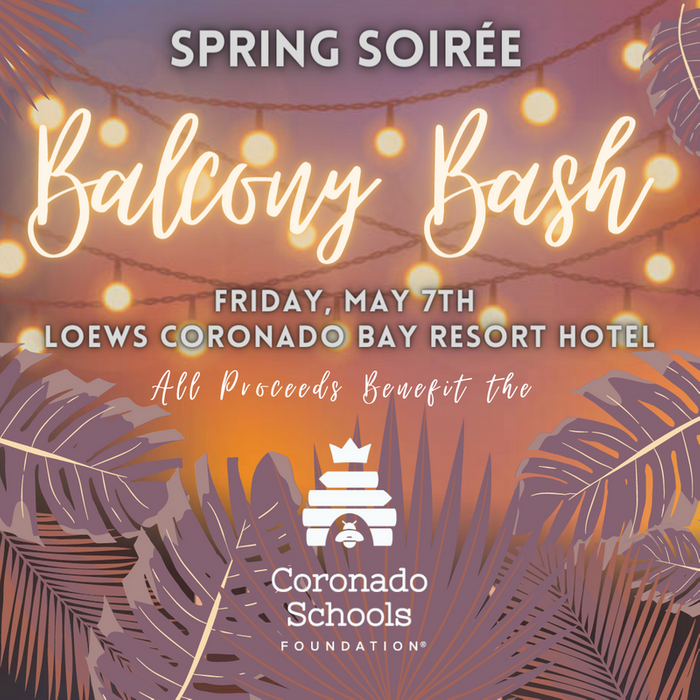 The first 40 people to donate $1,000 or more to CSF between now and March 25th will enjoy an overnight stay at the Loews in a resort room, each with an individual balcony, and partake in live music from local musicians as well as a mini-auction and other frolicky festivities. (Bonus: Your name and donation will also be acknowledged LIVE on-air at the annual Telethon on March 24th!)
CSF has missed gathering with our wonderful community over the past 12 months and is looking forward to a safe, fun-filled evening at the beautiful Loews Resort.
Donate now to save your spot: https://app.mobilecause.com/vf/CSFTELE