New 2020-21 Event!
THIS EVENT IS SOLD OUT
Join your friends for the "All Schools Movie: Back 2 School Bash" taking place Friday, September 18th. Gates open at 6:30pm and the feature film, "E.T., The Extraterrestrial", begins at 7:30pm. This event, benefiting Coronado Unified through Coronado Schools Foundation, will be held at both Silver Strand Elementary and Coronado High School and is for kids of ALL ages!
A big thank you to Jan, Lennie, and Chris Clements of The Clements Group, Berkshire Hathaway,
for their presenting sponsorship of this event!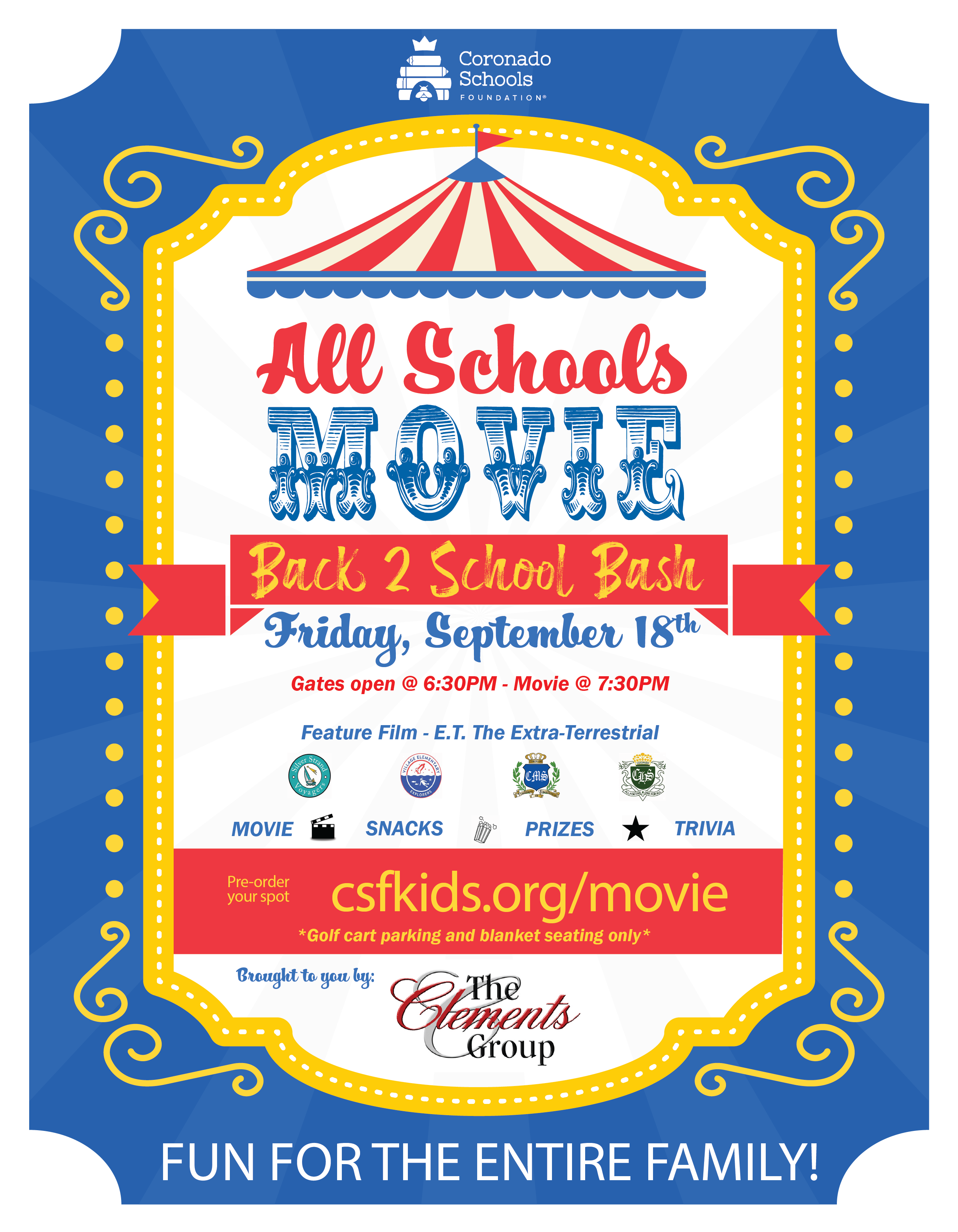 Entry to this event is $100 and includes admission for up to 6 people in the same household, a double-wide beach towel designed by Urt, a movie-inspired basket of snacks and beverages, and entry into a raffle to win a stand-up paddle board from Isle Surf. Scholarships are available for those families in need. Call the CSF office at 619.437.8059 ext 1 with inquiries.
Ticket sales are now open through September 16th and seating will be assigned on a first come, first serve basis. Due to social-distancing regulations, tickets will NOT be available for purchase at the event, so order early to ensure your spot. 
Save time! Print and sign the event liability waiver necessary for entry. Bring it with you on September 18th.